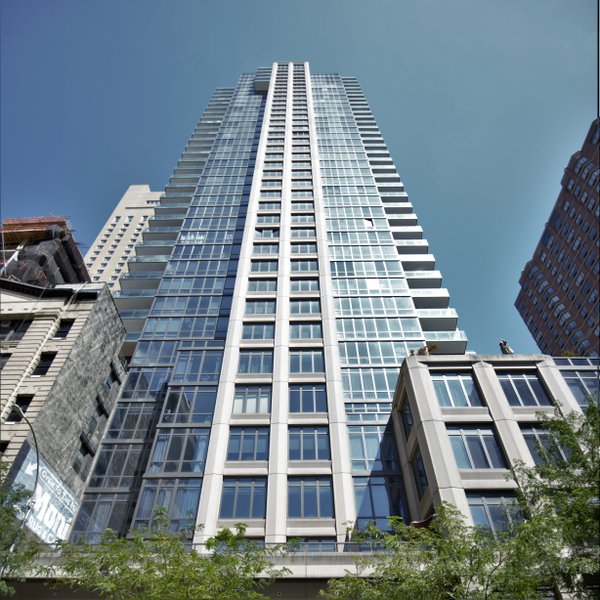 About Chelsea Stratus Condo
Standing tall in the vibrant neighborhood that gives it its name, the Chelsea Stratus at 101 West 24th Street enjoys the distinction of being the tallest condominium tower in the area. This 204-unit building is situated right in the middle of one of New York City's most famous neighborhoods - a neighborhood with an art and culture scene that has yet to find a parallel anywhere else in the city.
Elegance and grandeur have been easily merged in the design of the magnificent apartments at the Chelsea Stratus. Ultra high ceilings coupled with large, oversized windows fill the spacious rooms with natural light. Gourmet kitchens are fitted with top-of-the-line appliances and fixtures. Gold limestone baths and ivory travertine counters make the bathrooms here a class apart.
The building's lobby, with its slate walls and a waterfall, are indicative of the indulgences in the amenities that the Chelsea Stratus offers its residents: a state-of-the-art fitness center comes with a private, outdoor basketball court, a lushly landscaped rooftop terrace offering stunning views of the city, and a residents-only lounge area with its own catering kitchen-living in the Chelsea Stratus takes luxury living to a whole new level.
Interested in Buying or Renting in Chelsea Stratus Condo?
There are currently 3 units for sale and 3 units for rent in the building. Please click on the links below to get more information about the availabilities in Chelsea Stratus Condo and we will connect you with a buyer's agent.